Van Z. Krikorian
Chief Executive Officer, Chairman, Director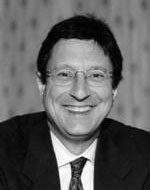 Van Z. Krikorian joined Global Gold Corporation in 2003 and is responsible for negotiating all contracts and overseeing all international operating issues for the international gold mining, development and exploration company. Previously, Mr. Krikorian was a partner in the New York office of Vedder, Price, Kaufman & Kammholz and until 1998 practiced with Patterson, Belknap, Webb & Tyler. He has represented Global Gold Corporation as outside counsel since 1995.
Mr. Krikorian is an accomplished international attorney who has done extensive work in strategic planning, structuring investments, negotiating agreements and resolving disputes for businesses operating overseas, primarily in the Central Asian and Transcaucasus Commonwealth of Independent States (CIS), Ukraine, Russia the Middle East and the Caribbean. These projects include energy, transportation, agribusiness, banking, government regulation, trade, mining, non-profit, and investment fund matters.
He is a widely-published and recognized authority on the legal, political and economic developments in the former Soviet Union. Mr. Krikorian is a founding member of the Turkish Armenian Reconciliation Commission, and was appointed and served as a member of the US delegation to the Moscow CSCE meetings of 1991 during the first Bush Administration. In 1992, he served as Deputy Representative and Counselor to the United Nations for the newly independent Republic of Armenia. Additionally, he has testified before Congress, has participated in numerous international conferences and is a frequent public speaker. In 2005, he was appointed to the International Council of George Washington University, and he is an adjunct Professor of Law at Pace University Law School.
Mr. Krikorian is also a former Director of Government and Legal Affairs for the Armenian Assembly of America in Washington and has served as chairman of the U.S.-Armenian Business Council and Chairman of the Armenian Assembly's Board of Directors. He is also involved with several charities including the Armenian Assembly, on whose board he sits.
He is a member of the American Bar Association, the Armenian Bar Association, the New York Bar, the District of Columbia Bar, and the Vermont Bar Association (Professional Responsibility Committee). He is also admitted to practice in the United States Court of International Trade and the United States Tax Court.
Mr. Krikorian received his B.A. in 1981 from George Washington University and his J.D. in 1984 from Georgetown University Law Center. In the summer of 1980, he studied at the Armenian Seminary in Bikfaya, Lebanon. He resides with his wife, Priscilla, who is also an attorney, and their four children in Rye, New York.
Selected Publications and Congressional Testimony:
"The Armenian Bankruptcy Law," CIS LawNotes, September 1997
"Foreign Investment in Ukraine," CIS LawNotes, June 1997
"New Ukrainian Foreign Investment Law Marks Progress," CCH Doing Business in Eastern Europe, Number 8, August 1996
"Commonwealth of Independent States: Foreign Investment in Power Projects," CCH Doing Business in Eastern Europe, Number 9, September 1996
"Ukraine's 1996 Foreign Investment Law," Tax Notes International Vol. 13 Number 11, September 1996
"Consequences of Dissolution of Parliament Mitigated by Presidential Decree," Doing Business In Eastern Europe, No. 5, May 1995
"An Introduction To Doing Business In Kazakhstan," Russian Oil & Gas Guide, Vol. 4, No. 3, July 1995
"Armenia, New Constitution," CIS LawNotes, August 1995
"New Armenian Constitution Strengthens Civil Society," Survey of East European Law, Vol. 6 Number 9, September 1995
"Pipelines and Politics in the Caspian Basin," CIS LawNotes, December 1995
"Armenia's New Privatization Program," The Parker School Journal of East European Law, 1994/Vol. 1 No. 3
"Armenia's Foreign Investment Law," BNA's Eastern Europe Reporter, Volume 4, Number 25, December 1994
"Armenia's New Privatization Program," Survey of East European Law ("SEEL"), Vol. 5, No. 5, June 1994
"Armenia's New Law Encourages More Foreign Investment," MASSIS, December 31, 1994
"Privatization In Armenia," BNA's Eastern European Reporter, Volume 4, Number 13, June 1994
"Georgia, Developing Black Sea Ports," CIS LawNotes, August 1994
"Russia, Foreign Investor's Comfort Level," CIS LawNotes, February 1994
"Turkmenistan, Introduction to Doing Business" CIS LawNotes, April 1994
"Armenian Law Creates Favorable Climate For Business Operations," CIS LawNotes, June, August, and October 1993 volumes
"Armenia-Foreign Investment Climate," CCH Doing Business In Eastern Europe, July 20, 1993, Volume 7
"President Yeltsin's New Agricultural Land Ownership Decree" CIS LawNotes, December 1993
"Immigration Law and Crimes," 16:6 Vermont Bar Journal 38 (December 1990);
"Hearings on H.R. 5114, Making Appropriations for Foreign Operations, Export Financing, and Related Program for fiscal year 1991," Before the Subcomm. on Foreign Operations of the Senate Appropriations Comm. 101st Cong. 2nd Sess. (1990)
"Implementation of the Helsinki Accords: Hearings on the Copenhagen CSCE Meeting on the Human Dimension Before the Commission on Security and Cooperation in Europe," 101st Cong. 2nd Sess. (1990)
"Armenian Tragedies—The Darkness of Precedents," 16.3 Vermont Bar Journal 31 (June 1990);
"Senate Debates, Sidesteps Action on Genocide Resolution," 17 Armenian Assembly of America Journal 1 (Spring 1990)
Fighting Denial of the Armenian Genocide. 136 Cong. Rec. S.1212 (Feb. 20, 1990)
"Hearings on the Future of the U.S.S.R. Before the Senate Foreign Relations Comm.," 101st Cong. 2nd Sess. (1990)
Interface Three: Legal Treatment of Domestic Subsidiaries, co-editor. International Law Institute, Washington, D.C. (1984)