Dr. Ted Urquhart
Vice President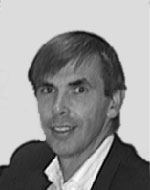 Dr. Urquhart has over 35 years experience in geophysics and is presently owner/general manager of GeoExplo Ltda. (general geophysical consulting, www.geoexplo.com) and New-Sense Geophysics Ltd (airborne geophysical surveys, www.New-Sense.com). Formerly he owned and was President of High-Sense Geophysics Ltd. (third largest geophysical airborne survey company in the world until it was sold to Fugro N.V. in 2000) and one of three partners in the geophysical consulting company Urquhart Dvorak Limited. Has participated in projects as diverse as oil basin studies, mineral and diamond exploration and radioactive satellite fragment recovery and was actively involved in the development of a variety of geophysical systems and software.
Dr. Urquhart was an active director of the Prospectors and Developers Assosciation for more than 10 years and retired as Vice President in 2000 when he moved to Santiago, Chile.
Dr. Urquhart received his BSc. in geology and physics at the University of Waterloo, his MSc. in physics at the University of Toronto and his PHd. in geology at the university of Toronto.